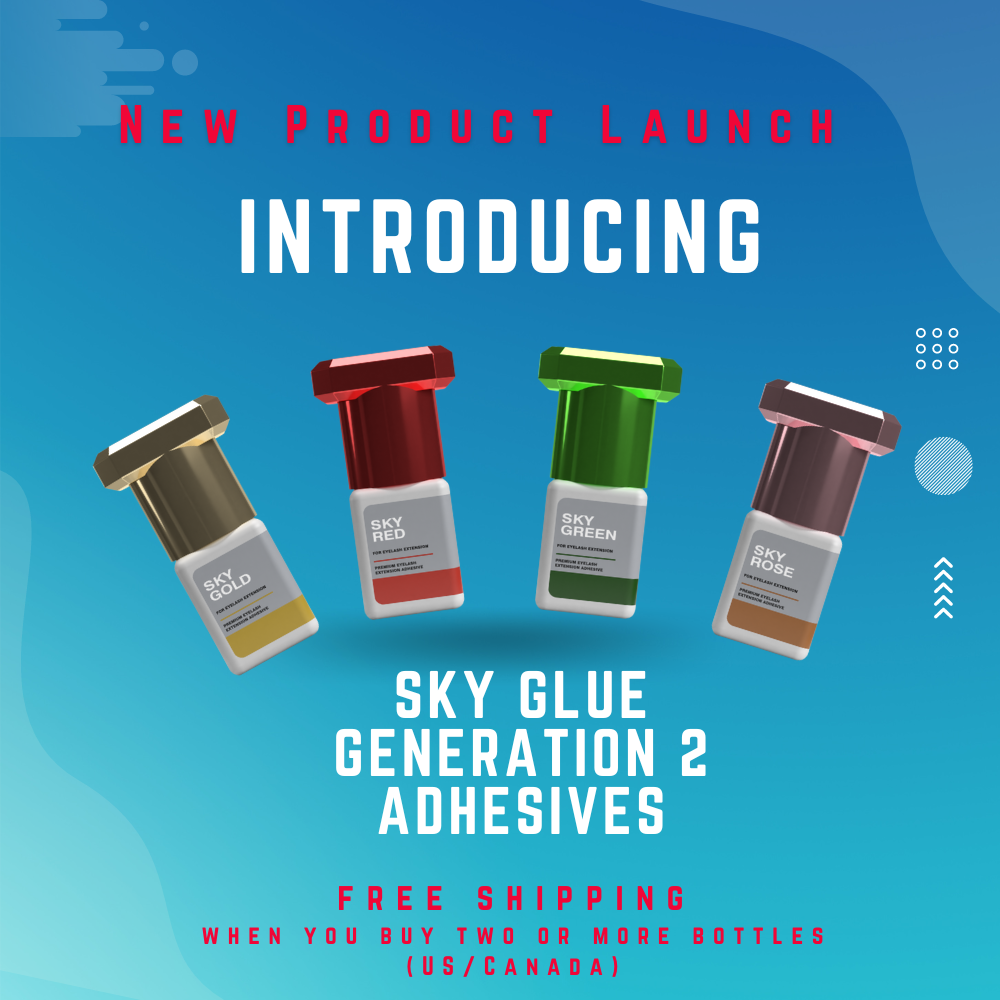 Sky Glue - Generation 2 Adhesives
Sky Glue Generation 2 Adhesives are the newest evolution and best Eyelash Extension Glues. Our Gen2 glues have been newly formulated to be signficantly more oil resistant allowing for the best retention.
Top Professional Lash Artists have increased their retention by and average 5+ days.
Shop Now
Sky Glue - The World's Best Eyelash Extension Glue
Sky Glue has consistently formulated the best eyelash extension glues for the past 20 years. Our mission has always been to provide the most innovative eyelash extension adhesives with the best retention. Sky Glue has formulated a new line of eyelash extension adhesives to keep up with the Generation 2 Adhesives movement.